Define and Display a Matrix
The program reads the first input as (1,1), the second input as (1,2), and the third one as (1,3). This means that first the loop runs for I=1 for all values of J. Then, it runs for I=2 and then for I=3.
Adding two matrices
For addition, size of two matrices must be same, i.e. same number of rows and columns.
Today's Hot Deal
Multiplying square matrices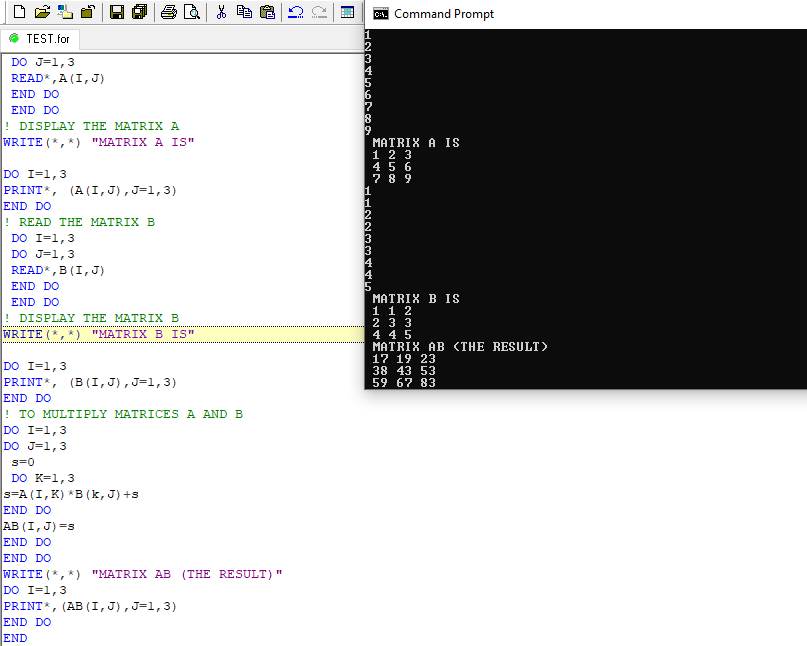 For multiplication, number of columns in the first matrix must match the number of rows in the second matrix.